You can start NOW and take online courses.
Purchase our online course package and get on the fast track to becoming a self-employed home inspector.
$695
Alabama Home Inspector Licensing Requirements
Have a high school diploma or GED
Pass ASHI Standards and Ethics Examination
Pass the National Home Inspector Examination
Obtain Insurance
Meet ONE of the following qualifications:

Category A – Professional Membership
Category B – Certification or Approval
Category C – Alabama Licensure

File application with Building Commission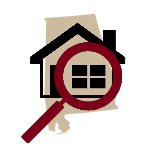 How to Become a Home Inspector in Alabama
Understand the work and evaluate your skills

Take an honest look an the mirror and evaluate yourself. If you've never owned a home or been considered "handy," the learning curve might be steep. But if you've got a proclivity for this kind of thing, there's a definite career opportunity here for you.

Learn Alabama's licensing requirements

The state of Alabama has detailed requirements for becoming a home inspector and you need to know them.

Get trained

Leap into a new career with the BEST home inspector training program in the country.
A licensed, certified home inspector isn't the best by proxy. You can do better.
The process of becoming a qualified home inspector is simple. All American Training Institute's (ATI) courses provide real-world experiences to fully prepare and qualify you for your home inspection career. In Alabama home inspectors are licensed and regulated by the Alabama Building Commission.
Our home inspection course will fully prepare you to pass both the ASHI and NHI Examinations. No matter what city you will be inspecting in; Auburn, Birmingham, Decatur, Dothan, Hoover, Huntsville, Orange Beach, Mobile, Montgomery, Tuskegee, Pratville, Foley, Pelham, Clanton or Tuscaloosa, our home inspection training will prepare you for anything you will encounter while inspecting in Alabama.
How Much Does a Home Inspector Make in Alabama?
The average annual salary for a home inspector in the state of Alabama is $70,000 per year. The mean cost of a home inspection in the state is $325, however the cost is dependent on the age and size of the home. Of course, if average is your goal, you won't be self employed for long. You stand to make much more when you become the BEST.
How Long Does it Take to Become a Home Inspector in Alabama?
It may take a few weeks or a few months. It's up to you. Getting certified or licensed may only take days, but that's not BECOMING a home inspector. Take ATI Training online courses at your own pace. The best way to become a home inspector the fastest in the state of Alabama is to start NOW.
How to Start a Home Inspection Business in Alabama
You can be the best home inspector on the planet - but if you don't know how to get leads and grow a business you'll be stuck on an island by yourself. ATI Training helps you develop your brand and become not only qualified, but highly profitable.
Home Inspector Exam Prep in Alabama
A free online home inspector practice test will only cover the bare minimum preparation requirements for the national home inspector exam. We'll give you tools like hands-on training & marketing materials so you can be the best home inspector in Alabama right from the beginning.
Request Home Inspector Training Info
Home Inspector Classes Make You Better than the Competition
The home inspection industry is highly competitive, and many home inspector training courses teach you the bare minimum, hardly adequately preparing you for field work and exams for certification. You have a couple choices. You can either skate by and be just good enough, or invest in yourself and prepare yourself for a truly lucrative career in home inspection. The All American Training Institute provides prospective students in the home inspection industry with the best training program in the country to build out essential skills and knowledge to become a self-owned entrepreneur.
Take online classes to learn on your own time at your own pace.
Whether you are preparing for your initial home inspector licensure in the state of Alabama or wish to further expand knowledge above your competition, ATI Training offers a multitude of valuable online courses to develop your skills and expertise.
TAKE ONLINE HOME INSPECTION COURSES
Enroll in a single course or bundle to meet all legal requirements to maintain Alabama certification. Each training course provides you with the information, practice, and marketing materials you need to excel as a home inspector.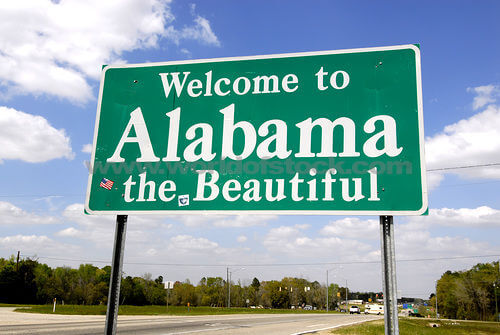 Benefits of Being Your Own Boss
Haven't you always wanted to be in charge? Sick of wasting your time stuck under the thumb of some cranky middle manager? A career in the home inspection industry gives you the opportunity to become your own boss and earn the money you deserve. The more time and investment, the greater the return. The All American Training Institute provides the education necessary to create a self-sustaining career.
Take the next step and invest in yourself and your career. Call us today to learn more about this exciting opportunity.