Home Inspection Careers for Police Officers
You work(ed) weird hours. Now pick your own.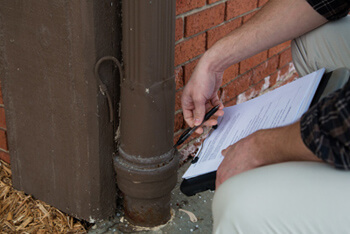 ATI offers special deals on tuition for police officers looking for a new career. Whatever the reason you need a change, home inspection is the ideal option, with the ability to make your own hours and unlimited growth potential. In any of our nationwide pdisaster relief / home inspection courses, you'll learn everything you need to know to become a successful home inspector in your state.
From in-class training with props to hands-on field experience, plus help starting and marketing your business, plus lifetime AAAHI membership, you'll have all the skills and resources necessary to change careers smoothly.
Discounts on Home Inspector Training Courses for Police
Whether you've been injured and are no longer able to do the job you love, or you just need a change of pace, register for one of our nationwide training classes.