Home Inspector Training Benefits & Discount Programs
Get up to 40% off!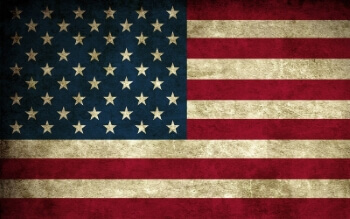 At ATI, we like to give a little back to those who gave part of their life to public service. ATI offers the following training opportunities for military personnel, veterans, and first responders:
GI Bill

®

Training. The GI Bill

®

could cover your tuition and all housing costs for live classes.
VR&E Training. We are an approved provider for Chapter 31 Vocational Rehabilitation and Employment training.
Get up to 40% off. For Firefighters, EMT's, police officers & military veterans.
ATI proudly accepts the GI Bill® and VR&E to help our students achieve their career goals! The WI Veteran's State Approving Agency (SAA) has approved our 8-day classroom course, you can now use your GI Bill® benefits to cover the cost of the course, housing and licensing exam depending on your eligibility. Open enrollment is available for the following states: AL, AK, AR, CA, CO, CT, FL, GA, HI, ID, IL, IN, IA, KS, LA, ME, MD, MI, MN, MS, MO, MT, NE, NH, NM, ND, OH, PA, RI, SC, SD, TN, TX, UT, VT, WI, WY. This course is approved for the pre-licensing requirements in the following states: AZ, CT, FL*, IL, IN, LA*, MD, MS, NH, OK, OR, SC, SD, TN, TX*, VT*
*Online supplement required.
Vocal Rehabilitation and Employment (VR&E) Chapter 31 Training
The Department of Veterans Affairs Vocational Rehabilitation pays for tuition costs for students attending classes required to meet their approved educational plan. The Vocational Rehabilitation and Employment (VR&E) program, also referred to as Chapter 31, assists veterans with a service related disability and transitioning service members with an employment handicap to prepare for, find and keep suitable employment. VR&E will provide funding for education and business start-up. Click here for more information and determine if you are eligible.
If you're crafty enough to have got yourself a pension (or are looking for to transition to business ownership between shifts), then you should be qualified, not just certified™ with ATI Home Inspector Training.
Our nationwide training programs and online courses prepare you for a successful career as a home inspector. Taught by instructors with multiple years of experience and their own home inspection businesses, you'll learn all the rules and regulations specific to your state, as well as every skill necessary to attract and appease clients - especially repeat clients like real estate agents.