Home Inspector Training Discounts for Firefighters and EMTs
You work(ed) weird hours. Now pick your own.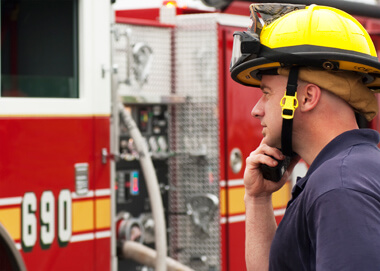 As a firefighter or EMT, you've seen how a house's problems can harm people. An old home with faulty wiring or other issues can cause a fire, destroying the house and hurting the family inside. As a home inspector, you could help prevent disasters like these by making sure a house is safe before the family even moves in.
Start a Home Inspection Business Anywhere in the U.S.
ATI Inspector Training offers discounts for firefighters and EMTs. You'll learn exactly what to look for and how to meet all the regulations for your state. Our instructors, who have built successful businesses themselves, will teach you everything you need to know to start and market your own business.
If you're ready to take a step back from the danger and stress of being a firefighter or EMT but still have a desire to keep people safe, register for one of our nationwide home inspector training courses.
Contact one of our admissions specialists to learn about Home Inspection Training tuition discounts for firefighters and EMTs.