Home Inspector Training Course Types
Be Qualified, Not Just Certified™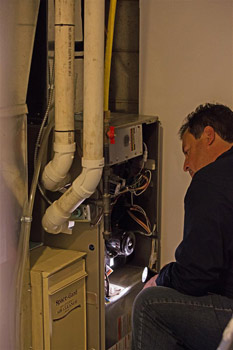 Getting certified is just a hoop to jump through.The trick to being a successful home inspector is learning to do the job right, not getting sued (minimizing liability) and procuring clients (maximizing revenue). Accordingly, ATI offers:
Continuing Education
Each state has different legal requirements surrounding home inspection. Many require ongoing coursework to maintain licensure. This work is called Continuing Education or CE for short.
Online Courses
The bare minimum for certification is passing a test and achieving the benchmarks necessary to be certified. This varies by state.
Live Courses
Being prepared for the field means being prepared for the office as a business owner. You need to know what to look for to protect yourself from business crippling liability. You need to know how to appease and attract paying clients. When you enroll in a course with ATI, you get a personal mentor with multiple years' experience in building a inspection businesses.
Look no further. If you want to pick up the skills necessary to thrive as an entrepreneur, live courses from ATI are your best bet.
See our schedule of upcoming home inspector classes across the country.