How to Become a Home Inspector: take these 5 steps and work for YOURSELF.
Discover How to Become a Home Inspector in Your State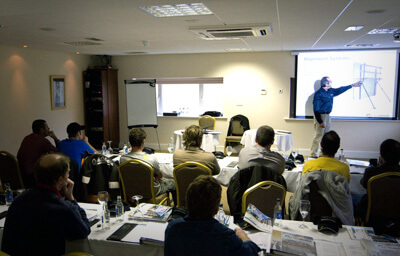 Three hours of test prep and a quick exam won't truly prepare you for becoming your own boss. You need to understand how to get clients and maximize your income! A career as an independent, self-employed home inspector offers incredible flexibility and the opportunity to take charge of your present and future.
Being a home inspector means great pay, flexible hours and—most importantly—job security. With every house bought and sold, home inspectors stay in demand, setting you up for life. If you want to become a home inspector, but the process seems complicated (it's not), these steps will guide you through it. This is how to become a home inspector, from training and certification to your first inspection.
1. Research home inspector license requirements in your state.
There's no national standard for certification. Every state has different requirements to become a house inspector. Some states only require 60 hours of education; some require almost 400(Think Texas, New York and Washington). Some require you to pass the national exam; some have their own exam for you to pass, too.
Home inspector license requirements by state - click on your state to find out the minimum education needed to get certified and become a home inspector.
Don't be fooled by cookie-cutter courses that aren't state-specific—these programs will give you all the wrong information for a quick buck. Get familiar with the exact requirements in your state, and sign up for a class that'll actually get you certified.
2. Study up with pre-licensing home inspection classes.
This job is half property inspection, half customer service. If you're coming into home inspection from either field, congrats. Half the battle is over. But if you're rusty on building basics or people-pleasing, it's a good idea to brush up. You don't have to know this stuff to be a home inspector—but you do to be a good one.
Online course aren't valid in a handful of states. Do your research before wasting any time or making a big irreversible investment. You can contact us if you have any questions and we'll clear everything up.
How to become a home inspector without building experience
The good news: You don't need to be an engineering expert to be a successful home inspector. But you're going to be inspecting buildings for a living. A little knowledge goes a long way. Pre-licensing courses help you learn the ropes before your first inspection, giving you an advantage over competitors. ATI offers home inspector pre-licensing classes online and in-person, keeping you on-track to dominate the field no matter your schedule.
How to become a home inspector without customer service experience
Repeat business is the quickest way to a successful home inspection business. To get it, you're going to have to schmooze build a lot of relationships.
A good place to start: realtors. More often than not, homeowners trust their realtor to find a qualified home inspector (you). When realtors find a home inspector they can trust (queue: technical smarts and people skills), they'll hire them again and again.
Once you're in the home, it's your job to prove the realtor right. The quickest way to a realtor's heart: accurate reporting, time management and good feedback from homeowners. When you perfect the balance, you'll get repeat business, referrals and increased credibility.
3. Get a home inspection certification & get educated
Not every state requires training, but any home inspector worth their salt with take a number of educational courses and follow up with continuing education classes. ATI offers more than 40 state-specific training courses so you can become a home inspector fast. When you sign up with ATI, we lay the groundwork for your success, with all the services you need to get NHIE certified (if your state requires it) and start making serious money. We even provide a full marketing package to get your business off the ground, including:
Website
Logos
Business Cards
Client Hand-Outs
Lead Generation
Reporting Software
4. Make sure you stay certified by getting Liability/E&O insurance.
People are protective of their homes. A single accident or report omission can lead to a pricy lawsuit on your end. General liability insurance and errors and omissions insurance does more than protect you—it keeps you employed. Liability and E&O insurance in a must-have for home inspectors. Period.
ATI is partnered with OREP so you can get E&O insurance and General Liability insurance, keeping you safe and employed. When you partner with ATI for home inspection certification and insurance, you don't just become the best at what you do—you make sure things stay that way.
5. Get hired by a home inspection company – or start your own business.
After you're certified, you have a few options: Start a home inspection business, or work at an established home inspection company. If neither appeals to you right away, good thing you're a home inspector, because you have pretty much unlimited freedom to move between jobs. These are just the primary options.
With an ATI certification, you can be your own boss, get stable employment and even purchase a home inspection company for yourself.
Becoming a self employed home inspector takes more than a 3-day course and a bare minimum certification. If you want to become a boss in the industry and make more money than you ever have before, you need MORE and BETTER experience in the field than your peers.
Our online home inspector training school arms you with the knowledge you need for working in the field - and our continuing education keeps you an edge above the rest.
The next step? Take action.
Being a successful, self-employed home inspector takes more than a 3-day course and a bare minimum certification. You need to be as hirable as possible to make the market work for you. That's where we come in. Our online home inspector training school arms you with the knowledge necessary to take the industry by storm—and our continuing education program keeps you on edge and above the rest. With a minimum investment, you can become a boss in the industry and make more money than you ever have before in just a few months.