How Much Do Home Inspectors Make?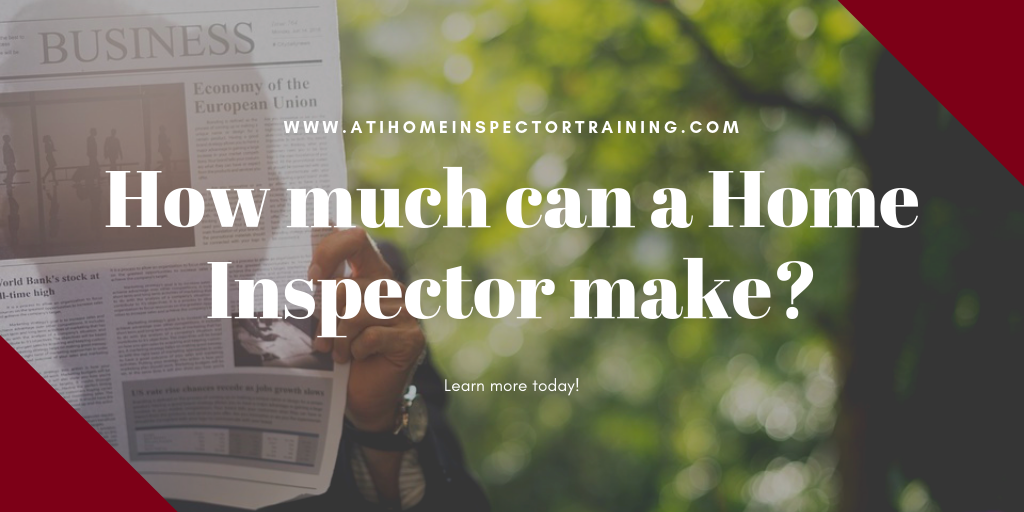 Very good money! The average self-employed home inspector salary in the U.S. is over 90,000, according to the Bureau of Labor Statistics (bls.gov).
Hands down, the best side-gig in the Country. You'll make an average of $500 bucks per inspection. Pretty nice pocket change for some nights and weekend work. You'll earn about 32 bucks per hour. On average. Depending on how good your marketing skills are, you could make up well over $100,000/PER YEAR if you make this your full-time profession.
How Much Do Home Inspectors Make in your state? Click your state below.
Average Annual Salary for a Home Inspector
Home inspectors earn $78,900 per year or $37.93 per hour on average. The average self-employed home inspector with a full-time schedule makes much more, up to $100,000 per year! (BLS-2018).
Your salary as a self-employed home inspector greatly depends on how well you can market and how many inspections you're willing to fit into your schedule - but even a part time inspector can make a killing. How much will it cost? Not much, even to become the best. A certification alone won't get you there. ATI Training gets you there.
Learn more about becoming a Certified AND Qualified home inspector today!
You can make a ton of money as a self-employed home inspector but you won't get there right away. No shortcuts! It takes more than a certification. At ATI we want to make sure you have the right training and guidance to collect a good entry level wage your first year, and go up from there.
Whether you're looking for a new career in home inspection or a part-time side gig, it all starts with the right training.
Luckily you're in the right place. ATI's program is comprehensive, nationwide, and our support doesn't end after graduation like our competitors.