How to Become a Disaster Inspector in 3 Easy Steps
Want to help others and get paid? We have the solution. Create additional revenue & become a Disaster Inspector today!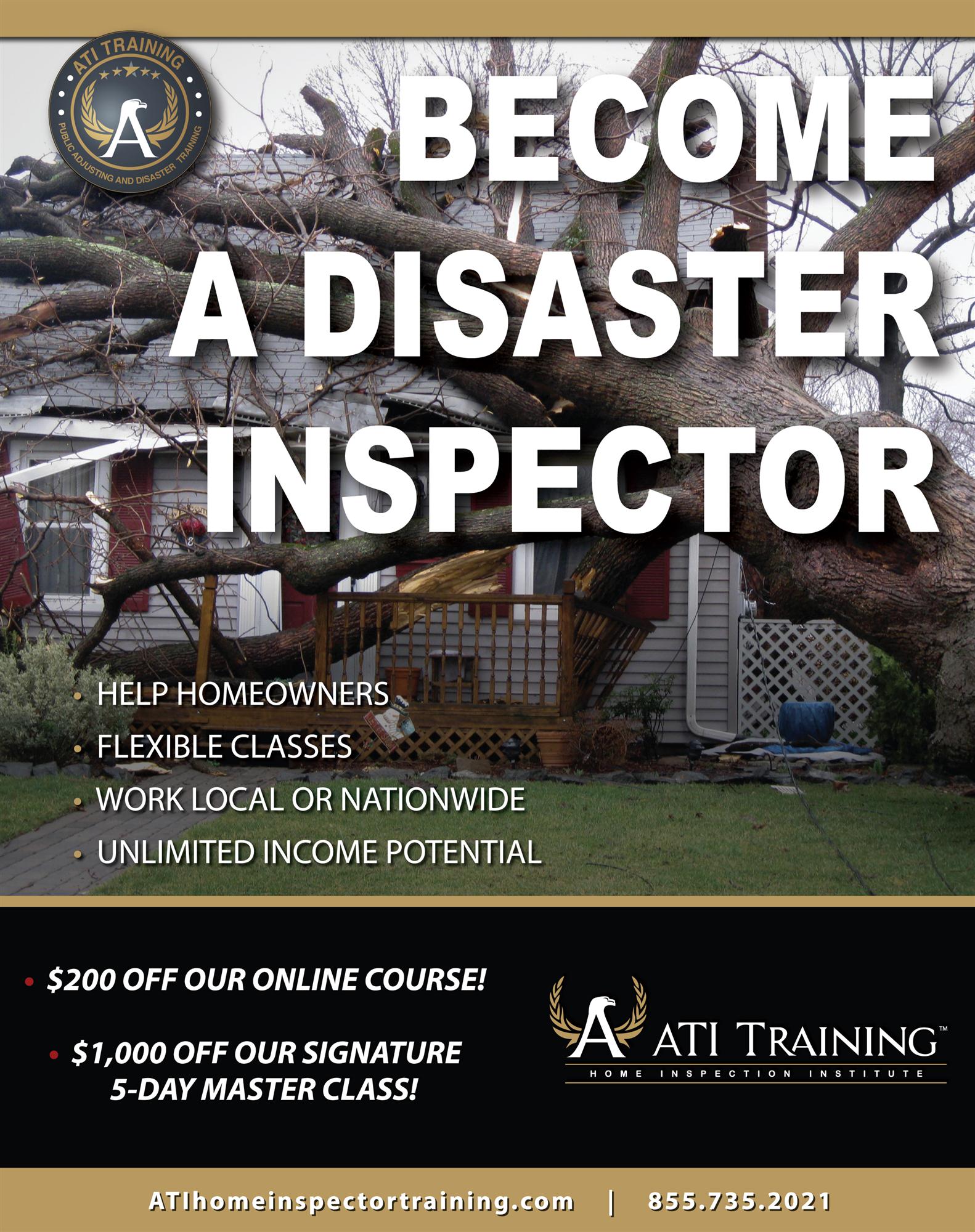 So you're probably thinking....What is a Disaster Inspector? A Disaster Inspector provides a written scope and report on a home and turns it into the Public Adjuster(PA). You do not need an adjuster license and it's easy to get started!
How to Become a
Disaster Inspector

in 3 Easy Steps
1 - Take the ATI Disaster Inspector online Course - sign box up below.

Education courses with technical training and standard of practice guides will get you better prepared to be a disaster inspector.

2 - Take and pass the ATI Course Exam.

You are required to pass the ATI Disaster Inspector Exam which we can help prepare you for.

3 - Obtain a business license if required and start accepting leads.

in some states, you may need to have a business license to officially conduct business.
Again, with ATI TRAINING you become QUALIFIED not just CERTIFIED™!!
Contact our home inspector training school to learn more about disaster relief and becoming a public adjuster.