Military Veteran Discounts - up to 30% off
Military vets spend years learning exactly how to act according to hierarchy of command. When they get out they see most civilians acting like they're the most special flower in the universe – it's hard to adjust.
Lots of home inspectors come from a military background. It's a great 2nd career. Setting your own hours, being the boss, ensuring the job gets done right and delivering straightforward value to the clients you serve can be a natural outgrowth from military discipline and strong will.
ATI Training accordingly offers a discount program for active and retired military veterans. You can get up to 30% off!
ATI proudly accepts the GI Bill® and VR&E to help our students achieve their career goals! The WI Veteran's State Approving Agency (SAA) has approved our 8-day classroom course, you can now use your GI Bill® benefits to cover the cost of the course, housing and licensing exam depending on your eligibility. Open enrollment is available for the following states: AL, AK, AR, CA, CO, CT, FL, GA, HI, ID, IL, IN, IA, KS, LA, ME, MD, MI, MN, MS, MO, MT, NE, NH, NM, ND, OH, PA, RI, SC, SD, TN, TX, UT, VT, WI, WY. This course is approved for the pre-licensing requirements in the following states: AZ, CT, FL*, IL, IN, LA*, MD, MS, NH, OK, OR, SC, SD, TN, TX*, VT*
*Online supplement required.
*GI Bill® is a registered trademark of the U.S. Department of Veterans Affairs (VA)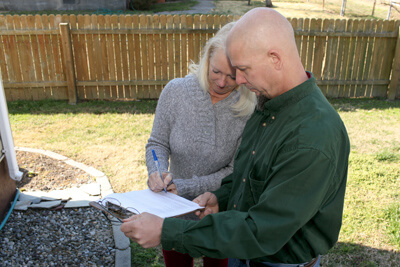 Vocal Rehabilitation and Employment (VR&E) Chapter 31 Training
The Department of Veterans Affairs Vocational Rehabilitation pays for tuition costs for students attending classes required to meet their approved educational plan. The Vocational Rehabilitation and Employment (VR&E) program, also referred to as Chapter 31, assists veterans with a service related disability and transitioning service members with an employment handicap to prepare for, find and keep suitable employment. VR&E will provide funding for education and business start-up. Click here for more information and determine if you are eligible.
ATI offers tuition discounts to all military veterans:
Army
Marine Corp
Navy
Air Force
Coast Guard
Register for one of our home inspection courses today!
Contact one of our admission specialists to learn more about discounts for military veterans.