3 Home Inspector Perks That Are Actually Amazing
Why it's Worth Getting Paid to Be Your Own Boss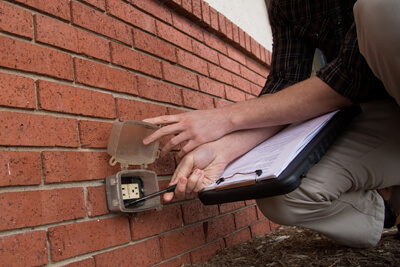 Learning to get clients and make more money are the building blocks you won't get from a three-hour test-prep. After soaking in this and the other free content on our website be sure to check out testimonials from grads who changed their lives and incomes. The only difference between them and the ones who never got their business off the ground is they chose to be qualified – not just certified™.
1. You're In Charge
New entrepreneurs have a tendency to put the cart before the horse, getting business cards, a logo, and a few decal stickers to show the world "See, I'm legit." Reality check: the only things standing between you and legitimacy are CLIENTS and INCOME. Your goal is to work on your terms – supporting yourself and family -when and where you want- at a fair price.
What's fair? More than you're making right now. Entrepreneurship is about learning to get paid for the value you provide. Not just the time you put in. Becoming a home inspector means more than having a certification and a logo. It's about getting leads and mastering a craft.
And protecting what you've earned - you'll learn more about minimizing liability later.
2. Get Money
It's okay to love your job and admit you wouldn't do it for free. The average home inspector salary is 58K annually, and the future looks bright. 77% of existing home sales include a home inspection. That's over 3 out of 4 MILLION of those that happen every year in the US. Not including new construction.
Those are all potential clients depending on people like you to provide value. And they're ready to pay you for it.
3. Your Body Will Thank You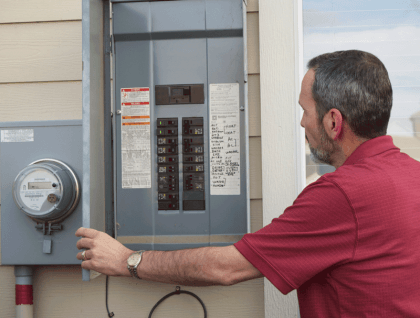 Most people earning a great living as a home inspector migrated careers after years of trading too much physical effort for money. They spent long days grinding on their feet, their knees and their backs. Maybe they had a rotator cuff surgery. Maybe they never got around to seeing the doctor about their chronically bad fill-in-the-blank .
Home inspectors aren't sitting around getting lumpy in a cubicle, but on the spectrum of physical demands, it's must less demanding than physical labor.
Sign Up For a Home Inspector Training Class Today
Passing the exams is the smallest part of the battle (that you will crush - we will help you!). Exam pre-prep is a requirement checkbox you can get at a diploma mill. ATI home inspector training courses are field training and business boot camp, led by instructors with multiple years of experience who built multi-inspector businesses. You won't get better field-and-office mentorship anywhere. Courses come with lifetime AAAHI membership - (AAA Home Inspector Association) and instructor support.
You CAN change your life and we can help you!