Online Training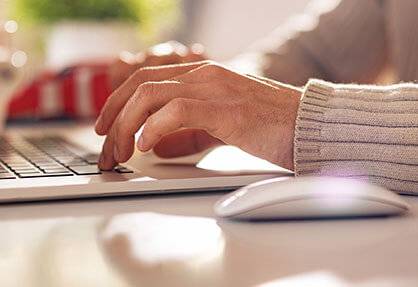 Includes One Year Free Software from Horizon
Includes (1) Year Free Membership to AAAHI
Includes FREE Field Training
Online Textbook
Instructor Support!
Online course is not valid for pre-licensing training requirements in these states: AR, DE, KY, MD, MA, NY, NJ, NV, NC, VA, WA & WV.
You may enroll in an online boot camp course to increase your knowledge and better prepare for the National Home Inspector Examination.
Call for Pricing and Details!
855-735-2021
Online BOOTCAMP!
(Best Value!)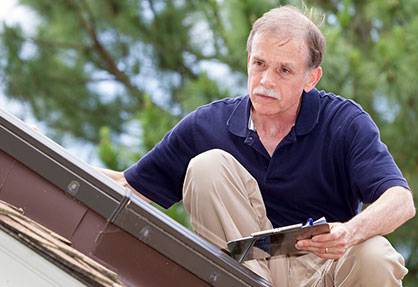 Includes One Year Free Software from Horizon
Includes (1) Year Free Membership to AAAHI
Includes FREE Field Training
Includes NHIE Test Prep
Monthly Group call with Founder, Scott Newcomer
Online & Hard Copy Textbooks Included!
Instructor Support!
Members Only Forum
Free Marketing Courses!
Free Logo & Business Card Design
Call for Pricing and Details!
855-735-2021
Complete Start up - Business in a Box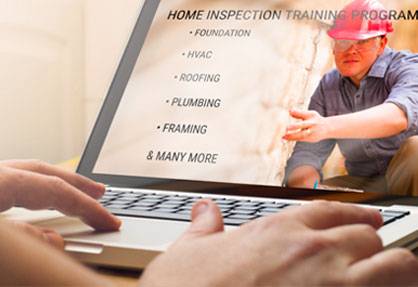 10 FULL Courses!
Instructor Support!
Includes (1) Year Free Membership to AAAHI
Includes Commercial Inspector Course
Home Reference Study Guide
Includes NHIE Test Prep
Includes (1) Year Free Software From Horizon
Most Thorough Course Available!
FREE Field Training
Members Only Forum
Free Marketing Courses
5 page website design
Logo & Business Cards Included!
Includes FREE Insight Reference Guide with illustrations
Call for Pricing and Details!
855-735-2021
A home inspection certification gets your foot in the door the same way a high school diploma might qualify for you for an interview. Meet the bare minimum and your success will reflect it.
Be more than the minimum. A dedicated home inspector training program makes you qualified, not just certified. ATI offers online and live courses to prepare you for the field and help you become your own boss.
Texas Home Inspector License Requirements
Pass the National Home Inspectors Examination (NHIE)
Pass the State Examination
Get licensed. There are three levels of home inspector licenses in Texas:

Apprentice inspector. An entry level license. An apprentice must train under the direct supervision of a Professional real estate inspector.
Real Estate inspector. An intermediate level license. Must be an apprentice instructor, meet certain educational requirements and pass an exam to qualify.
Professional Real Estate inspector. The highest level inspector license available in Texas. Must work as a Real Estate inspector, meet certain criteria and pass an exam. This is what you're after.

Education varies by licensing level
Several further options based on:

Prior experience in real estate inspection
Additional classroom hours of core inspector education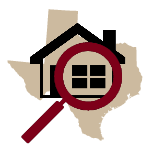 How to Become a Home Inspector in Texas
Understand the work and evaluate your skills

Depending on your level of comfort working with HVAC systems, plumbing or breaker panels, you may have a steeper learning curve. This is ultimately an entry-level career, but if you've got a "handy" streak in you (or a reputation for being able to fix stuff), you've got a natural advantage in becoming a home inspector.

Learn Texas' licensing requirements

You'll need to know everything the state requires before planning out your training.

Get trained

Leap into a new career with the BEST home inspector training program in the country.
Getting merely licensed and certified won't cut it. To be the best, you need training from the best.
In Texas, the three levels of home inspector are: apprentice inspector, real estate inspector, and professional real estate inspector. To be a certified real estate or professional real estate inspector, you'll need an extensive amount of supervised hours under a professional real estate inspector, UNLESS substitute training is obtained through RETS or other approved training programs.
Be Qualified. Not Just Certified™.
Check in with us for availability for upcoming live classes in Houston, San Antonio, Dallas or other major locations around Texas.
How Much Does a Home Inspector Make in Texas?
The average annual salary for a home inspector in the state of Texas is $55,150 per year or $26.52 per hour. Of course, if average is your goal, you won't be self employed for long. You stand to make much more when you become the BEST.
How Long Does it Take to Become a Home Inspector in Texas?
It may take a few weeks or a few months. It's up to you. Getting certified or licensed may only take days, but that's not BECOMING a home inspector. Take RETS Training online courses at your own pace. The best way to become a home inspector the fastest in the state of Texas is to start NOW.
How to Start a Business as a Home Inspector in Texas
Prepare yourself for the competitive market. Arm yourself with the tools, marketing materials and expertise to deliver a BETTER customer experience than your competitors and start making a ton of money.
Home Inspector Exam Prep in Texas
Just because you do well on a free online home inspecting practice test, there's no guarantee you'll do well on the NHIE. ATI Training gives you the resources you need to excel in your career before it even begins. With our continued education opportunities, provided marketing materials & more, you'll be the best home inspector in Texas. .
Request Home Inspector Training Info
Looking for more details? Contact us for more info regarding become a real estate inspector in the state of Texas.
How Much Does Home Inspector Training School Cost in Texas?
Much less than you think. Most franchise investments push $50,000 for an initial investment.
For you? We'll get you started for under $1k. Considering home inspectors make, on average, over $55,000 per year in the state of Texas, the return on investment is too significant to ignore. On average, you'll make $450 smackers per inspection. Hone your skills, dedicate yourself and your education will be paid off many times over.
Topics Covered in ATI's Online Home Inspector Classes
Roofing structure and integrity
Modern and historic construction materials
Proper electrical design
Property and structural defects
Legal and ethical obligations for home inspectors
HVAC systems
A Job in Home Inspection is Perfect for Public Servants
Police officers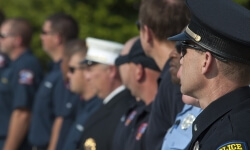 ATI Training offers serving and ex-police officers a special opportunity to earn an income post-retirement or as a part-time supplement to your current employment. It's a great private sector choice after a lifetime of serving the Texan public.
EMT & Firefighters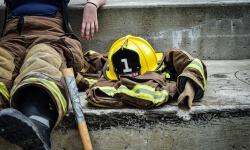 Becoming a home inspector is a tremendous way to make money after retiring from public service as an EMT or firefighter. With entry level requirements and tremendous flexibility in scheduling, it's a great opportunity.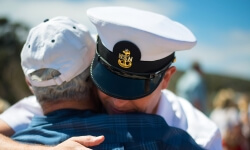 Become your own boss in the private sector after selflessly serving your country. We offer the BEST home inspector training for our country's heroes looking for a new career in Texas after returning to the workforce.
Why Choose a Career in Home Inspection?
Is it really a good time to become a home inspector? Aren't there a ton already?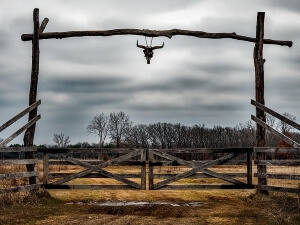 The market for home inspecting is NOT saturated. Barriers to entry are low. Don't get scared off by regulations or liability. The housing crash in the early 2000's marked a huge outlier in the market for home inspection.
The need for qualified home inspectors is on the rise. This is your opportunity to build a lucrative career.
The Benefits of Becoming Your Own Boss
Sick of pencil pushers setting your agenda and deciding what you can and can't do? Work for yourself!
Want to work primarily in Austin, El Paso, or Fort Worth? No problem. You work where you want, when you want. Set your own schedule and control your own income—and don't look back.
Agents and homeowners beg for the best. With training from the All-American Training Institute, that's you.
Be qualified—not just certified. Contact us to find out more about our home inspector training program.