You can start NOW and take online courses.
Purchase our online course package and get on the fast track to becoming a self-employed home inspector.
$695
Idaho Home Inspector License Requirements
Attend a home inspection training course
Pass the NHIE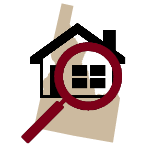 How to Become a Home Inspector in Idaho
Understand the work and evaluate your skills

Take an honest evaluation of your skills and determine how far you have to go to becoming a certified home inspector. This is an entry level gig at its core, but if you've got a background in construction you'll have a leg up on the competition.

Learn Idaho's licensing requirements

The state of Idaho doesn't ask much in terms of requirements. See below for details or contact us for more information.

Get trained

Leap into a new career with the BEST home inspector training program in the country.
Getting certified and licensed is only the beginning. We help you become the BEST.
The process of becoming a qualified home inspector is simple. ATI's courses provide real-world experiences to fully prepare and qualify you for your home inspection career. In Idaho home inspectors are currently not regulated.
Our courses will fully prepare and qualify you to conduct home inspections and pass the National Home Inspector Examination. The support you will receive by enrolling with ATI is unmatched in the industry. Our instructors are here to share their knowledge and expertise with you. Each of our instructors has over twenty-years within the home inspection and home inspector training industries and has owned multi-inspector firms. You will not find more qualified instructors elsewhere.
No matter what city you will be conducting home inspections in; Boise, Idaho Falls, Meridian, Nampa or Twin Falls our home inspection classes will fully prepare you for what you will encounter while performing home inspections in Idaho.
How Much Does a Home Inspector Make in Idaho?
The average annual salary for a home inspector in the state of Idaho is $49,380 per year or $23.74 per hour. Of course, if average is your goal, you won't be self employed for long. You stand to make much more when you become the BEST.
How Long Does it Take to Become a Home Inspector in Idaho?
It may take a few weeks or a few months. It's up to you. Getting certified or licensed may only take days, but that's not BECOMING a home inspector. Take ATI Training online courses at your own pace. The best way to become a home inspector the fastest in the state of Idaho is to start NOW.
How to Start Your Own Home Inspection Company in Idaho
Becoming a home inspector with the ability to inspect an HVAC system or breaker panel is only half the battle. Marketing yourself, consistently bringing in more leads and making connections with local realtors is the key to success. We help you unlock a steady stream of profit.
Home Inspector Exam Prep in Idaho
There's no guarantee that acing a free online home inspecting practice test will actually prepare you for the NHIE. ATI Training gives you the tools you need to ace the exam & actually learn what you need to start a successful home inspecting career.
Here's what you need to know about home inspection exam prep with ATI Training.
Request Home Inspector Training Info
Benefits of Being a Home Inspector in Idaho
Becoming a home inspector in Idaho means taking the reigns and starting your own career. Surviving as a home inspector requires great self-motivation and determination to service customers like no one else can. How can you achieve this? Take training classes that give you edge above your competitors and make you more than just certified.
The benefits of a career in home inspection include absolute independence in the workload you can handle and how you go about your business. You truly are in charge of your income. You get paid for the work you do.
Of course, you've got to be good. That's where we come in. We prepare you for the rigors and challenges of home inspection, equipping you with the tools to turn a job into a career.
How ATI Makes You a Better Home Inspector
The All-American Training Institute has the tools necessary to make you superior to your competitors and become indispensable to your customers. Our school for prospective home inspectors in Idaho provide courses and materials you won't find anywhere else:
Lead Generation class
Interactive online courses
In class props
Association support
Free marketing packages for graduates
You can settle for a mere certification and try to skate by with minimum requirements for becoming a certified home inspector, or you can leap ahead of your competition and supplement your education with advanced schooling in home inspection from The All-American Training Institute. Take a step forward and be more than just certified. Be qualified. Be the best.
Take online home inspection courses to train at your own pace.
Gain access to the resources, practice, and information you need to earn your home inspector license in Idaho or continue your education of specialized areas like electrical systems and building enclosures to advance beyond your competition.
TAKE ONLINE HOME INSPECTION COURSES
Increase your expertise and your business with valuable marketing strategies. Select a single class or bundle to access ATI Training materials at your own convenience and grow your Idaho home inspection business.
Special Discounts for Military Veterans
ATI offers military discounts for veterans looking for a 2nd career after serving their country. Home inspection is a very popular career choice for military veterans, and we help jump start your career with superb home inspector schooling. Contact us for more details on our discount program.