Florida Home Inspector License Requirements
Complete 120 hours of approved education (See our Florida approval HERE - All American Association of HI)
Our Master Online Training Course is fully approved for the 120 hours of training - just sign up in the box to the right!
OR Take our Online/Field Training combo Course! See our Live classes page for more details.
You will need to pass the NHIE -National Home Inspector's Exam (We prepare you to crush the NHIE)
Our course includes AN EXAM PASS GUARANTEE!
Obtain $300,000 General Liability Insurance - Check out our Insurance for inspectors page
Start inspecting!
How to Become a Home Inspector in Florida
DON'T TAKE OUR WORD FOR IT
Check out our five star reviews!

READ OUR FIVE STAR REVIEWS!
Special Discounts for Military Veterans
ATI offers military discounts for veterans looking for a 2nd career after serving their country. Home inspection is a very popular career choice for military veterans, and we help jump start your career with superb home inspector schooling. Contact us for more details on our discount program! - And thank you for your service!
EMT & Firefighters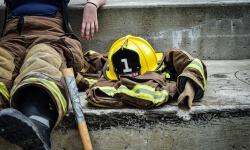 Becoming a home inspector is a tremendous way to make money after retiring from public service as an EMT or firefighter. With entry level requirements and tremendous flexibility in scheduling, it's a great opportunity.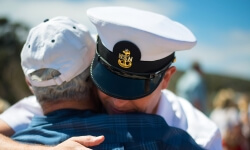 Become your own boss in the private sector after selflessly serving your country. We offer the BEST home inspector training for our country's heroes looking for a new career in Texas after returning to the workforce.
You can start NOW and take online courses.
Purchase our online course package and get on the fast track to becoming a self-employed home inspector.
$695