You can start NOW and take online courses.
Purchase our online course package and get on the fast track to becoming a self-employed home inspector.
$695
Connecticut Home Inspector License Requirements
Have completed high school or equivalent
Attend 40 hours of approved training
Apply as in Intern Home Inspector
Conduct 100 supervised inspections; the first ten must be directly supervised
Pass the State Examination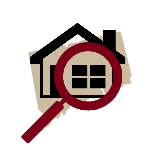 How to Become a Home Inspector in Connecticut
Understand the work and evaluate your skills

Most home inspectors come from a background in construction, but it's not a prerequisite. You can start from scratch, but it will take you a little longer. Starting a new career is never a picnic, and becoming a home inspector is no different.

Learn Connecticut's licensing requirements

Before planning out coursework and a plan for starting your career you'll need to know the requirements in your state. See below for more details and contact ATI Training for more info.

Get trained

Leap into a new career with the BEST home inspector training program in the country.
Getting licensed and certified is just a start. ATI Training helps you be BETTER than the competition.
The process of becoming a qualified home inspector is simple. All American Training Institute (ATI)'s courses provide real-world experiences to fully prepare and qualify you for your home inspection career. In Connecticut home inspectors are licensed and regulated by the Department of Consumer Protection. There are two levels of inspectors; Intern Inspector and Home Inspector.
How Much Does a Home Inspector Make in Connecticut?
The average annual salary for a home inspector in the state of Connecticut is $70,880 per year or $34.08 per hour. Of course, if average is your goal, you won't be self employed for long. You stand to make much more when you become the BEST.
How Long Does it Take to Become a Home Inspector in Connecticut?
It may take a few weeks or a few months. It's up to you. Getting certified or licensed may only take days, but that's not BECOMING a home inspector. Take ATI Training online courses at your own pace. The best way to become a home inspector the fastest in the state of Connecticut is to start NOW.
How to Start a Home Inspection Business in Connecticut
It's not enough to just get certified and excel to proficiency in field work. You need to know how to attract leads and how to secure them! ATI Training helps you out with marketing materials, tools and resources to build your brand and make a bunch of money.
Home Inspector Exam Prep in Connecticut
ATI Training's unique approach to exam prep includes hands-on training, so you can check two things off your list at once. Instead of offering a useless couple of questions that mimic the exam, we actually teach you what you need to know to ace the test and start your career on top.
Request Home Inspector Training Info
Our home inspection course is approved for the pre-licensing education requirement and will fully prepare you to pass the National Home Inspector Examination. No matter what city you will be conducting home inspections in; Bridgeport, Bristol, Hartford, New Haven Stamford or Waterbury our home inspection classes will fully prepare you for what you will encounter while performing home inspections in Connecticut.
Learn at your own pace with online home inspector courses.
Access the information, resources, and practice you need to earn your home inspector certification in Connecticut or expand your expertise in areas like plumbing systems and building enclosures with ATI Training courses.
TAKE ONLINE HOME INSPECTION COURSES
Our online courses can be taken individually or bundled to meet your needs for license maintenance and continued education. Refine your skills and receive marketing strategies to increase your success as a home inspector.