You can start NOW and take online courses.
Purchase our online course package and get on the fast track to becoming a self-employed home inspector.
$695
Colorado Home Inspector License Requirements
Attend a home inspection training course
Pass the NHIE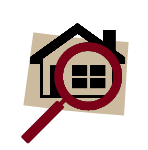 How to Become a Home Inspector in Colorado
Understand the work and evaluate your skills

Be honest with yourself. Evaluate your current skill set. Most home inspectors come from a background in construction, but that's no prerequisite. You can start from scratch, but you'll need deeper training to become a home inspector.

Learn Colorado's licensing requirements

Colorado's requirements to become a home inspector are pretty lax compared to most other states. See more detail below.

Get trained

Leap into a new career with the BEST home inspector training program in the country.
Getting certified and licensed is just the start. Become the BEST and make a bunch of money.
The process of becoming a qualified home inspector is simple. All American Training Institute (ATI)'s courses provide real-world experiences to fully prepare and qualify you for your home inspection career.
In Colorado, home inspectors are currently not regulated or required to obtain a home inspector license.
Just because it isn't regulated doesn't mean you can't be bad at inspecting homes.
Market share is there for the taking. Colorado offers no barriers to entry into the field of home inspection - and with the right training you'll rise to the top of the crop FAST. Credibility and experience are still a must!
How Much Does a Home Inspector Make in Colorado?
The average annual salary for a home inspector in the state of Colorado is $66,660 per year or $32.05 per hour. Of course, if average is your goal, you won't be self employed for long. You stand to make much more when you become the BEST.
How Long Does it Take to Become a Home Inspector in Colorado?
It may take a few weeks or a few months. It's up to you. Getting certified or licensed may only take days, but that's not BECOMING a home inspector. Take ATI Training online courses at your own pace. The best way to become a home inspector the fastest in the state of Colorado is to start NOW.
How to Start a Business as a Home Inspector in Colorado
You might be able to read a breaker panel like a children's book, but if you can't sell yourself or your brand, you'll never be able to show off your skills and knowledge. The ATI Training program offers entrepreneurs marketing materials, tools and resources to help you get your business started strong.
Home Inspector Exam Prep in Colorado
A free practice home inspector test doesn't cut it when you're trying to prepare for a life-long career. ATI Training's unique approach to teach what it takes to be the best home inspector in Colorado will not only prepare you for a test, but give you all the tools you need to start your business already ahead of your competition.
Request Home Inspector Training Info
With ATI Training's online home inspection courses, you can show real estate agents and other potential clients your credentials and accomplishments in the field. With ATI, we seek to make sure that we produce home inspectors that are qualified and not just certified, and you'll receive top-notch training from some of the best instructors in the region.
Our courses will fully prepare and qualify you to conduct home inspections and pass the National Home Inspector Examination. No matter what city you will be inspecting homes in; Denver, Colorado Springs, Aurora, Fort Collins, Lakewood, Thornton, Arvada, or Westminster our home inspection classes will fully prepare you for what you will encounter while performing home inspections in Colorado.
What You'll Learn in ATI's Colorado Online Home Inspection Courses
We see to provide all of our students with a well-rounded education that adequately prepares them for the ever-changing field of home inspection. We have strategically developed online home inspection classes covering the entire scope of home inspection.
Some of the Home Inspection Topics We Cover Include:
Appliances
Structural integrity and warning signs
Plumbing, HVAC and electrical systems
Ethics/legal issues of Colorado home inspection
Framing essentials
Colorado home inspectors basic report writing skills
Construction materials and methods
Roofing systems
Whether you are preparing to pass the National Home Inspector Examination to earn your initial home inspector license in Colorado or simply want to brush up on report writing or various framing systems, ATI Training online courses supply you with the materials and knowledge you need to be successful. Select a single class or bundle to meet Colorado licensure requirements and extend your expertise above your competition.