Get started NOW.
Find all upcoming live home inspector training classes - or contact us and we'll help you figure out where to begin.
The process of becoming a qualified home inspector is simple. All American Training Institute's (ATI) courses provide real-world experiences to fully prepare and qualify you for your home inspection career. In Arkansas home inspectors are regulated and licensed by the Arkansas Home Inspector Registration Board.
With us, you'll receive guidance and knowledge from some of the top Arkansas home inspectors in their field, and you get to move at your own pace. You can fully absorb the full scope of the material according to your individual learning style and preferences. This means that you could potentially have the option to get your certification even faster than traditional apprenticeship options.
Arkansas Home Inspector License Requirements
To complete 80 hours of approved CLASSROOM home inspection training
Pass the NHIE
Pass the ASHI SOP Examination
Obtain General Liability Insurance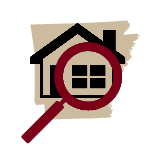 How to Become a Home Inspector in Arkansas
Understand the work and evaluate your skills

If you've been known to be "handy" becoming a certified home inspector will be pretty smooth in terms of raw skill and expertise. Starting from scratch is more of a challenge - but absolutely feasible. This is an entry level profession. With the right training (the ATI Training program) you'll become a pro in no time.

Learn Arkansas' licensing requirements

You've gotta know what your state requires before diving in. Get caught up on Arkansas' home inspector requirements listed below.

Get trained

Leap into a new career with the BEST home inspector training program in the country.
Getting certified and licensed is only beginning. Become the BEST and fill your pockets.
In Arkansas, home inspection licensing requirements can also vary by county and townships, so make sure you check with your local government office for all rules and regulations. Arkansas licensing requirements are limited, eliminating barriers to entry and allowing you an easier path to fulfill your potential.
Be Qualified. Not Just Certified™.
Please call us for 80 hour classroom dates and locations. The support you will receive by enrolling with All American Training Institute (ATI) is unmatched in the industry. Our instructors are here to share their knowledge and expertise with you. Each of our instructors has over twenty-years within the home inspection and home inspector training industries and has owned multi-inspector firms. You will not find more qualified instructors elsewhere.
No matter what city you will be inspecting in; Little Rock, North Little Rock, Hot Springs, Fort Smith, Fayetteville, Springdale or Conway our courses will fully prepare you for what you will encounter while performing home inspections in Arkansas.
How Much Does a Home Inspector Make in Arkansas?
The average annual salary for a home inspector in the state of Arkansas is $46,350 per year or $22.28 per hour. Of course, if average is your goal, you won't be self employed for long. You stand to make much more when you become the BEST.
How Long Does it Take to Become a Home Inspector in Arkansas?
It may take a few weeks or a few months. It's up to you. Getting certified or licensed may only take days, but that's not BECOMING a home inspector. Take ATI Training online courses at your own pace. The best way to become a home inspector the fastest in the state of Arkansas is to start NOW.
How to Start a Home Inspection Business in Arkansas
Developing the skills necessary to succeed in the field is another animal entirely from running a business. ATI Training offers you marketing materials, tools and professional expertise to help you launch your own company and get off the ground running.
Home Inspector Exam Prep in Arkansas
Prepare for the NHIE online and in-person with ATI Training. Our unique approach to home inspector exam preparation guarantees you will start your career already ahead of your competition. We don't want you to just be certified. We want you to be qualified.
Request Home Inspector Training Info
Home Inspection: A Perfect Job for Former & Current Public Servants
Police officers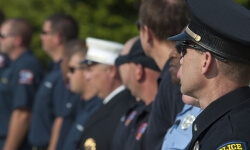 Looking for extra cash post-retirement or as a part-timer? A specialty in home inspection is exactly what you're after. We offer you the tools to build your skills and become your own boss - and make a bunch of money.
EMT & Firefighters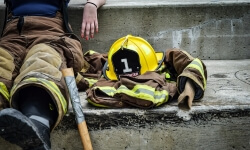 A career in home inspection presents a unique opportunity for former firefighters & EMT's to build skills for a second career. Enter the private sector, become your own boss and control your schedule and salary.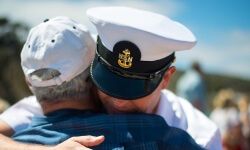 Military veterans looking for a career after serving their country couldn't find a better fit. A job in home inspection in Arkansas gives you the opportunity to take the reins on your salary, control your own schedule and earn an impressive salary as you re-enter the workforce.
Experience the Perks of Being Your Own Boss
Take control of your own career. Home inspection training courses from The All American Training Institute give you the knowledge and experience necessary to not only pass the NHIE and ASHI SOP exams, but ace them. Most training companies only prepare you for the bare minimum, only enough to be deemed "acceptable" by your peers and customers. You wouldn't be reading this if you wanted the bare minimum. You want a career in home inspection. No one interested in "just enough" is interested in a career.
Be more than acceptable. Be exceptional. Make your own hours. Make more money. Become the best home inspector in Arkansas. We help you make it happen.
Home Inspection Training Classes in Arkansas
Our home inspection training courses features many different advantages separating us from competitors. The All American Training Institute offers at least 5 practice inspections, nationwide classroom training, in class props, interactive online courses, association support and free marketing packages for graduates. That's a host of perks and materials you won't find anywhere else. Our home inspector courses give you real hands-on experience with home inspection services, giving you real life preparation for a demanding, lucrative career.
Choose online home inspector courses to study as you please.
When preparing to earn your initial home inspector license in Arkansas or further developing your expertise in specialized areas of home inspection, ATI Training online courses provide valuable information, practice, and resources to help you surpass the competition.
TAKE ONLINE HOME INSPECTION COURSES
Select a single course or bundle to meet legal requirements for license maintenance and receive marketing techniques to increase the success of your business.