You can start NOW and take online courses.
Purchase our online course package and get on the fast track to becoming a self-employed home inspector.
$695
Arizona Home Inspector License Requirements
To complete 84 hours of home inspection training
Pass the NHIE
Attend 30 ride along inspections (parallels) with a licensed inspector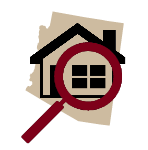 How to Become a Home Inspector in Arizona
Understand the work and evaluate your skills

You may dive into a career in home inspection on the entry level, but if you're really starting from a clean slate you'll need to manage your expectations. If you've never owned a home or never cracked open a breaker panel you'll need a little more time to adjust. Manage your expectations based on your current skill and expertise.

Learn Arizona's licensing requirements

Before planning out your training or attempting to formulate any kind of timetable on your certification, you'll need to fully understand Arizona's requirements for practicing home inspectors. Read below for details.

Get trained

Leap into a new career with the BEST home inspector training program in the country.
Getting licensed and certified is only scratching the surface. Becoming the best means training with the best.
The process of becoming a qualified home inspector is simple. All American Training Institute's (ATI) courses provide real-world experiences to fully prepare and qualify you for your home inspection career. In Arizona home inspectors are regulated by the Arizona State Board of Technical Registration.
Our home inspection course will satisfy the required 84 hours of training under Arizona rule R4-30-247(A)(6) and fully prepare you to pass the National Home Inspector Exam. The support you will receive by enrolling with All American Training Institute (ATI) is unmatched in the industry.
No matter what city you will be inspecting in; Phoenix, Tucson, Mesa, Chandler, Gilbert, Scottsdale, Tempe, Peoria or Surprise, our home inspection training will prepare you for anything you will encounter while inspecting in Arizona.
How Much Does a Home Inspector Make in Arizona?
The average annual salary for a home inspector in the state of Arizona is $53,900 per year or $25.91 per hour. Of course, if average is your goal, you won't be self employed for long. You stand to make much more when you become the BEST.
How Long Does it Take to Become a Home Inspector in Arizona?
It may take a few weeks or a few months. It's up to you. Getting certified or licensed may only take days, but that's not BECOMING a home inspector. Take ATI Training online courses at your own pace. The best way to become a home inspector the fastest in the state of Arizona is to start NOW.
How to Start a Home Inspection Business in Arizona
Becoming the best home inspector in your state takes more than simply developing the know-how and skill required to succeed in the field. That puts you on par with your competitors and no higher. You need the entrepreneurial abilities to sell yourself and your brand. That's where ATI stands out from the rest. Get your business off the ground and running.
Home Inspector Exam Prep in Arizona
ATI Training offers the best online and in-person resources you need to get ready for the NHIE. Other home inspector practice tests only cover the bare minimum. We give you hands-on training & continued education opportunities to exceed the requirements. You'll have the tools to start your home inspecting career ahead of your competition.
Learn about ATI Training's National Home Inspector Exam prep to be the best home inspector in Arizona..
Request Home Inspector Training Info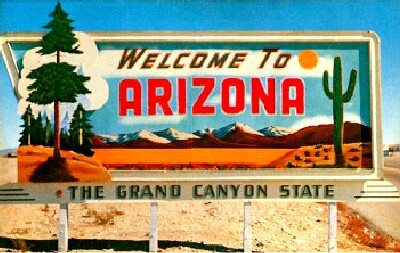 Become an Independent Home Inspector
Sick of working your tail off for some middle manager as part of an archaic business model that rewards pencil pushers at the expense of the people who do the real work? So are we. A career in the home inspection industry gives you the opportunity to build real skills that translate into a lucrative self-managed position in a burgeoning field.
Home Inspection Courses in Arizona
Most home inspection training firms will provide you just enough training to pass the certification exams. If you're in the business of being just enough, they're right for you. However, if you want to excel and truly become the best in the industry, the home inspector everyone wants, The All American Training Institution is exactly what you're looking for. Our A+ home inspection training program helps you build vital skills in home inspection and become the best in the field in Arizona.