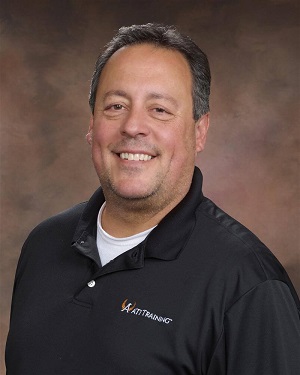 Scott Newcomer
Founder and Senior Instructor
scott@ati-training.com
1 (855) 735-2021
Scott is the President and Founder of ATI Training as well as the Lead Instructor and Chief Executive Officer. Scott has over 30 years' experience within the home inspection and education industries. As the original co-founder of the American Home Inspectors Training (AHIT), Scott understands what it takes to build successful home inspectors. Seeing a need for superior training and support in the industry once again, he founded ATI Training: Nationwide Training for Home Inspectors in the classroom and online.
Scott was previously the owner and CEO of a national home inspection franchise and the former owner of Newcomer's Home Inspection Service Inc. Currently, he owns House to Home Inspections, a multi-inspector firm in Southeastern Wisconsin and Denver, Colorado. Scott's businesses have performed over 30,000 home inspections. Scott is also the Co-Founder of Disaster Adjusters Response Team, Inc. (DART) which is a nationwide Public Adjusting Firm.
In addition, Scott graduated from the University of Wisconsin with a B.S. in Construction Management and was elected to the Wisconsin State Assembly, where he served his constituents on several committees including the Chair of Financial Institutions. Scott is still politically active and concentrates his efforts in raising the standards in and protecting the home inspection industry. Scott and his wife Amy travel and teach at the various ATI Training locations, as well as oversee the day to day operations of ATI Training and their multi-inspection firms. When Scott is not teaching or inspecting, you can find him golfing, having coffee with Amy, spending time with one of his 4 daughters or hanging out with his 2 dogs.