Your Website Will Include:
Services
Refer a friend
Newsletters
Schedule an appointment
Social wall
Contact us
Reviews
Live Chat
Schedule system integration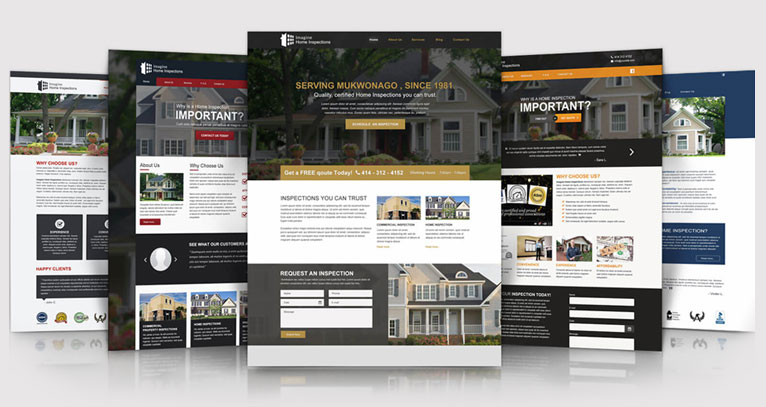 While you're busy inspecting homes and businesses, we'll use the latest digital marketing tools to increase your repeat and referral business. With our automated process, we will collect and post reviews, grow your referral network and share unique monthly newsletters and social media posts with your clients to keep your name in front of them. Don't spend time worrying about marketing. Do what you do best and so will we.
Email Newsletter Marketing Services
Since the boom of social media and digital marketing, a number of approaches have emerged that claim to offer the best return. Pay-per-click advertisement offers a huge volume of traffic – but at a high cost. SEO is a fundamental to organic search ranking – but this is not as important a measure for small companies and personal brands because the costs are also high.
We will provide you with 2 branded newsletters per month - one focused on agents, another focused on clients. These newsletters are written as a digestible take on the ins and outs of your industry and are designed to help you stay in touch with past clients and agents. Why use email marketing for home inspection businesses?
Targeted - Email marketing
Increases Brand Awareness
Share, Share, Share
Measure What Counts
Best ROI