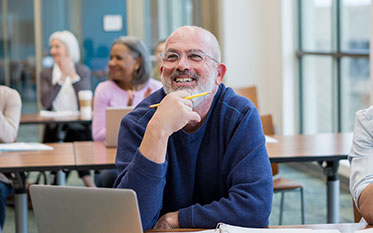 $1890
$2699
Flash Sale! 30% OFF
Next Interactive-Classroom starts
Next Orientation Dates: 12/1/2023 & 12/15/2023
Add To Cart
Includes in-person training
You'll schedule with a flexibly available TREC certified instructor for 40 hours of field work.
Night & weekend options bend around your job and life.
Access instructor led livestreams, unscheduled anytime materials, or get a custom schedule best fitting Texas requirements.
Attendance meets official Texas requirements.
Interactive Technical Exercises
You'll investigate your own circuit breaker, water heater, HVAC, etc.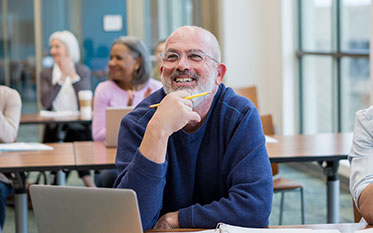 Texas Professional License Classroom & Field Training
Professional Inspector Master Course. No Hidden Fees, No Waitlist. The Ultimate Training Package taught by TREC Licensed Instructors.
This course is TREC Approved for 194 hours to obtain the Professional Level license, includes the 40 Hour Practicum with live home inspections and the ATI Ultimate State & National Exam Prep Course. (Books included)
Meet your instructor Kick-off Session

40 Hour Practicum Field Training, TREC Course #39929

Livestream and Live Classroom Sessions - Flexible nights and weekends

6 Months of HomeGauge Software Reporting ($400 value alone)

Professional Online Master Course - TREC Course #39923-28

Downloadable Textbook for Quick Reference

Ultimate Texas Exam Prep with video and live instruction

Trial Membership to the Certified Commercial Property Inspectors Association

Lifetime Instructor Support including Membership to AAAHI

Ultimate Marketing Success Package from Scott Newcomer

Get E&O Insurance through ATI's partner OREP; saving new inspectors thousands of dollars

Business Directory Listing Service
5.0 View Reviews
Over 15,000 classroom students trained
(50,000+ students by Scott & ATI)

$1890
$2699
Flash Sale! 30% OFF
Next Interactive-Classroom starts
12/23/2023
Add To Cart
Night & weekend options bend around your job and life.
Access 120 hour instructor led livestreams or get a custom schedule best fitting your state requirements.
Attendance meets official state requirements for live-instructed screen time.
Interactive Technical Exercises
You'll investigate your own circuit breaker, water heater, HVAC, etc.
Be Qualified. Not Just Certified® You Will Do Real Home Inspecting
That means interactive investigations & reporting:
Exteriors, Siding, Trim
Grading & Moisture
Beams, Joists, & Structure
Pumps, Pipes, & Plumbing
HVAC
Proper Appliance Inspection
Roofing, Attics
Electrical
Foundations
FREE EXAM PREP
FREE EXAM PROCTORING
FREE RETAKES for 1 year!
Includes 6 months of HomeGauge Reporting Software
**An admissions specialist will contact you to get you squared away on your needs & the best dates/times for your schedule.**
Taught by TEXAS instructors, unlike other schools. Come for the minimum, stay for the extra!
Many of our students enjoy more than the 194 hour minimum coursework. It typically only takes the first day experience how much value our instructors provide. These courses are designed to prepare you for the real world of in-the-field home inspections AND the business end of your new career.
Beat Hidden Fees
Competitors secretly upcharge for textbooks (hundreds of dollars), marketing courses, association fees (price varies), instructor support (price varies), first-time continuing education courses (CE) (typically $300-$500), inspection software ($800). With this course these are all included, free. You save hundreds of dollars.
REAL Textbooks Available & 50+ Audio, eBooks - $450 value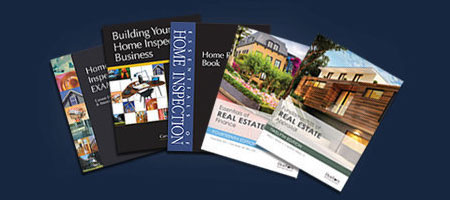 NHIE Exam Readiness – 1,000+ practice questions.
Test simulation for the NHIE updated annually. The NHIE, required in Texas, is built to trip you up. Learn what to look out for.
1 year of Horizon home inspection software - $800 value
Millions of home inspections run through Caron Dunlop's Horizon. Preloaded inspection reports you'll get access to with ATI make your life easier.
Lifetime instructor support – real home inspectors, not pencil-necks.
Our instructors are successful home inspection business owners. The average experience of an ATI instructor is over 20 years.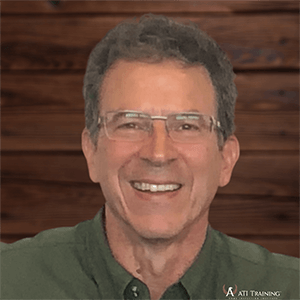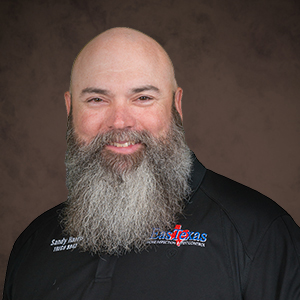 90% pass rate
Learners who take our course pass the NHIE (an exam designed to trip you up) at a rate of 90%.
Exam Pass Guarantee
After scoring 90% on our exam prep course, you'll pass the real thing or we'll cover your second attempt with paid receipt and proof of results.
Step by step business builder checklist
From LLC's to SBC's to cultivating realtor relationships to the when-and-how of marketing, we teach you how to handle your business formation and how to be ready for business-related issues.
Differentiation, added value, additional services and sight-unseen upsells:
Wind Mitigation – A must learn in at-risk-for-hurricane states.
Radon Mitigation – Many home inspectors do 33% of their business with Radon.
Drone Use – Learn how drone photography can be used to elevate your business.
Mold Identification – How Q-tips & Ziploc baggies can protect your clients + make you money.
Infrared for Moisture/Electrical – Would an extra $1-2,000 in equipment help your business?
Commercial Inspections – It's not uncommon for home inspectors to bring home 5% on commercial properties.
Offered By

ATI is the national leader in preparing future home inspectors to Be Qualified, Not Just Certified®. We are recognized for producing graduates who are among the most ready for the field, both as employees and entrepreneurs. Since Scott's earliest days as a home inspector trainer in 1991, we have aspired to be a different kind of training institution: one focused on real, practical "in the field" preparedness AND readying our learners to become entrepreneurs who are financially successful.
Lifetime Association Membership

The All American Association of Home Inspectors is more than a logo to add to your marketing materials. You get discounts on continuing education requirements that are legally mandated in many states, legislative updates on our mailing list, discounts on equipment and apparel, credit card payment processing for your discounted software, and the support of an experienced community of home inspectors to help you navigate home inspection and entrepreneurial challenges – beginning the day you sign up for your first ATI Home Inspector Training Course and ending the day you retire successfully.