What's covered in a home inspection training class?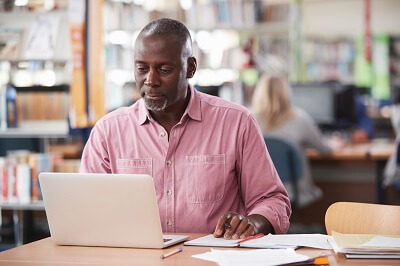 What you'll learn in one of ATI's home inspector courses
Becoming a qualified home inspector requires hands-on training, not just a YouTube video and an online quiz. With ATI, you'll have classroom training with props and participate in at least 5 practice home inspections to make sure you know what to look for in the field.
It's about doing a great job to appease and attract clients - especially repeat clients like realtors AND it's about protecting you and your business from liability: You need to cover your assorted bases.
You'll learn particular skills in ATI's home inspector class training to ensure you're not only certified, but qualified to run your own home inspection business while making money.
Request Home Inspector Training Info
What will you learn in a home inspector training class?
Business aspects of running a home inspection company
When home inspection is your business, you need to understand the industry inside and out. No matter if you want to be a sole proprietor or an LLC, ATI can train you with our specialized home inspector training classes to run your business the right way.
How to perform a standard home inspection
What does a home inspector need to do when conducting an inspection? What are the Standards of Practice? ATI will teach you the universally expected method of conducting a standard home inspection when training you for your certification. The skills you learn through ATI's courses will follow you throughout your entire home inspection career!
How to write up a home inspection report
Inspecting a home is one thing, but writing the report on what you find it a vitally important aspect of your inspection. Report writing classes are available through ATI so you'll know the best, most accurate method of writing up your home inspection reports.
Tools to help your business succeed
What's in a home inspector's toolkit? What's necessary and what's not? With the help of ATI's home inspector courses, you'll learn more about the tools you'll need to conduct your business, including computer technology and software to help you write up your reports.
Why it's worth getting paid to be your own boss
Learning to get clients and make more money are the building blocks you won't get from a three-hour test-prep. After soaking in this and the other free content on our website be sure to check out testimonials from grads who changed their lives and incomes. The only difference between them and the ones who never got their business off the ground is they chose to be qualified – not just certified™.
Learn More About Home Inspection in Your State: