What a Realtor is Looking for in a Home Inspector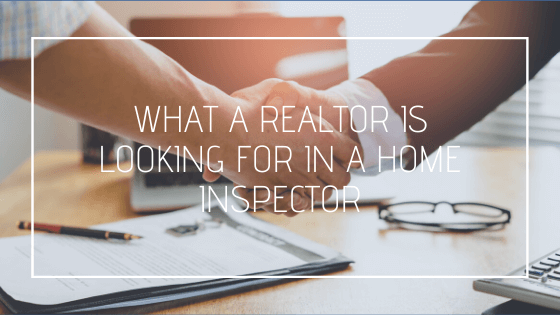 Ideally, home inspectors and real estate agents would work together to help home buyers make knowledgeable decisions about what properties to buy.
Unfortunately, this isn't always the case, ultimately causing the home buyer to lose out.
There is a common misconception that real estate agents want inspectors who will turn a blind eye to problems with a home to help them make the sale. In truth, honest and reputable Realtors want inspectors to deliver the facts. If there are honest issues with the home to consider, they should relay that to the home buyer. At the same time, agents aren't too keen on inspectors who exaggerate findings or make a buyer feel like they are buying a lemon – except when that is the case. If the inspector makes his or her findings seem like the end of the world, the buyer may go running from a perfectly acceptable home.
Buyers, particularly first-time buyers, are trusting the inspector to tell them if the home is worth purchasing.
Perspective Matters
From the perspective of a real estate agent, the main difference between a good or bad home inspector is in the delivery of information. Real estate agents want honesty, but they also want perspective.
Most home buyers are on a budget, and there are plenty of quality homes on the market that would make great purchases for the budget conscious buyer.
Home buyers are putting their faith in real estate agents and home inspectors to guide them to these homes. They want to own a home, and they need to buy something that will serve their needs, which almost always means compromise.
An experienced agent and a skilled home inspector have a realistic perspective on homes in their respective markets. They understand that almost every home has issues, and they know how to tell the difference between serious problems and minor to moderate problems, which many buyers can deal with to own a home.
Most real estate agents have no desire to see a client buy a home they will regret and will work hard to avoid such a situation. A good inspector obviously feels the same. An inspector is approaching the situation from a different angle and needs to be ready to explain the results of an inspection in a way that helps buyers make an informed decision.
Learn More About Home Inspection in Your State: