What is covered in a home inspection?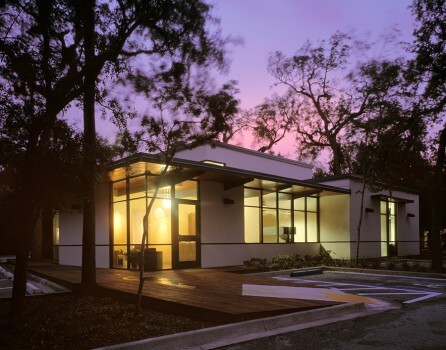 What do home inspectors look for on the job?
Buying a home is the most important decision a person usually makes in life. Before they close on a deal, they need to get a home inspection. In fact, many states require inspections from both buyer and seller. As such, home inspection is the most important job in buying/selling property in the United States.
With home inspections always in demand, becoming a home inspector is a highly secure career choice. When you get a home inspector license, you're responsible for making sure the property is safe and maintained.
With ATI training, you learn in-depth what home inspectors do, and what to look for during an inspection. We make you better at your job so your inspections lead to safer homes.
These are the 6 most important areas you'll need to cover in almost every home inspection:
---
1. Exterior Home Inspection (the grounds)
During an exterior home inspection, you'll examine everything around the outside of the house. This includes looking at the condition of the grounds, examining the integrity of the roof (gutters, chimneys, etc.) and looking at any other exterior structures, like garages, fences, or decks. These inspections can be difficult because the weather can limit when you can perform a thorough examination.
2. Interior Home Inspection
While you're inside the home, you have to look for any signs of wear and tear inside the structures. This includes stains, cracks in the walls/ceiling and general upkeep. As a certified home inspector, you have to check as many accessible rooms as possible. This means climbing up into attics and crawlspaces. Even closets have to be checked!
3. Home Foundation Inspection
Every home is built upon a solid foundation of concrete, brick, or stone. Yet even the strongest concrete can succumb to wear and tear over time. To check on the foundation itself, home inspectors enter crawlspaces and basements pretty regularly. You'll need to examine the foundation, including load-bearing components, wall structure, and floor structure.

4. Electrical Inspections
Electrical problems can lead to high energy bills and put homes at risk for fire. Electrical inspections during a home inspection identify potential fire hazards within the house. You'll need to look at each electrical outlet, service grounding, and the condition of light fixtures, panels, and switches. You might want to keep a few spare lightbulbs on hand to check empty light sockets.
5. Plumbing Inspection
Home inspectors also look at the condition of a building's plumbing. This is more than just running the hot water to make sure it's warm. You'll have to take into account all fixtures and faucets, and the operational quality of toilets, sump pumps, and vent systems. Know beforehand if the home uses a septic system or is connected to a local sewer. You'll also need to look over the water heater and well system, if applicable. An inaccessible pipe could be hiding a leak somewhere. Be on the lookout for any signs of water damage around the walls, ceiling, and flooring.
Depending on which state the property is in, you might have to test the water for lead and other contaminants.

6. HVAC Home Inspection
If a home has heating and cooling systems, you'll need to check out the thermostats, distribution systems, and chimneys (this will lead back to your exterior inspection of the roof). ATI Training teaches you how to inspect each HVAC system.
Again the state you're working in will determine what type of HVAC system you're inspecting. Northern states may use electric, gas, oil, or wood-burning heat sources. ATI has state-specific home inspection training to cover the specific things you need to know.
Additional Inspection Options by State
Depending on your state, your home inspections might include more. Several states in the Midwest recommend radon testing at least once a year and whenever property is exchanged. Southern and coastal states benefit from mold and mildew inspections.
ATI training covers the different requirements of each state. View the latest home inspection training classes by state online. We have classes all over the US. See when we'll be near you!
What Home Inspectors Look For: Beyond the Basics with ATI Training
When you take one of ATI's home inspector licensing classes, you gain the knowledge and know-how to dominate the home inspection market. You'll receive detailed checklists and field experience teaching you exactly what to look for, how to find it, and how to use it to gain credibility and repeat business.
ATI offers 24/7 access to our online training so you can get certified on your schedule. We offer special discounts and benefits to veterans, EMTs, firefighters, and police officers. When it comes to home inspector training at affordable pricing, you won't find better than ATI. Period.
Contact ATI today to become a certified home inspector, and start getting the biggest paychecks you've ever seen.
Learn More About Home Inspection in Your State: