Can I be a home inspector part time?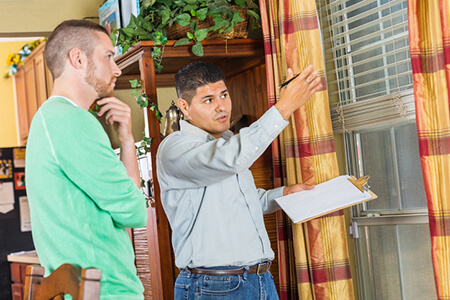 Everything You Need to Know to Work Less, and Make More
When you get certified to be a home inspector through ATI, you become your own boss. That means accepting or declining jobs, having your own clients and — most importantly — setting your own hours. The price of a home inspection is up to you, making part-time home inspection a no-brainer; for just a couple hours of work, you can be 3, even 4, digits in the black.
5 Reasons to Become a Part-Time Home Inspector
1. It sets you up for a successful home inspection business later on.
If you're not sure about starting a career in home inspection, working part-time is one of the best ways to learn the ropes risk-free. By the time you're ready to leave your job and take advantage of how much home inspectors actually make, you'll be able to hit the ground running full-time, no setbacks, with a full arsenal of clients who respect and refer you.
2. Part-time home inspections are the best way to make extra cash.
As a part-time home inspector, working just a few more hours a week can make you hundreds, if not thousands, on top of what you already make. Whether you're trying to make ends meet, are saving up for retirement or just want something extra in your wallet, there's no better way to profit than a job where you set your own prices.
3. You work the hours YOU want to.
When you schedule a home inspection, the date and time are completely subject to your availability. The average length of a home inspection can fit into even the tightest schedule; you'll never have to sacrifice nights, weekends or early mornings for a quick buck again.

4. You GET PAID to learn.
To get a home inspection license licensed in your state, you might need to take classes, field tests or certification exams. Compared to how much you'll make as a home inspector, the licensing process can pay for itself in weeks. As time goes on, continuing education classes can bolster your expertise, putting even more money in your pocket.

5. You'll never be bored again.
Have you ever been respected for getting your hands dirty before? You will be now. Instead of working at a mind-numbing 9-5, home inspection gives you a chance to actually use your expertise on a daily basis — and you'll make more money than you ever have before.
Start working with ATI Home Inspection Training
With ATI's proven home inspector training classes, you'll start working less and making more in weeks. Don't keep waiting for the money to roll in; get certified now, and thank yourself down the road.
Contact the home inspector licensures at ATI today to get started.
Learn More About Home Inspection in Your State: