Growing your Home Inspection Clients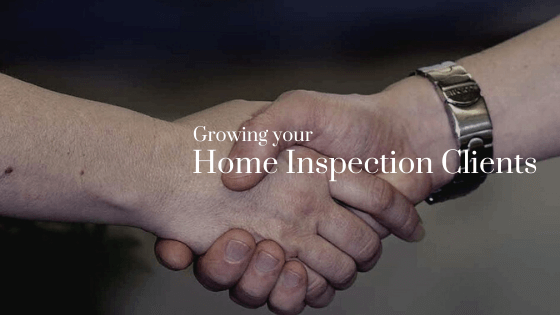 Getting trained and certified is important, however, getting your business off the ground might be the more challenging part. Once you are established, it should be your mission to get your name out there and network, develop a social media page, and make connections. Once you have a great resource of connections, it is important to maintain them throughout the span of your career. Make your customers loyal to you when it comes to their home inspection needs. Here are a few tips on doing just that!
Earn the trust of your customers. Make sure to offer customers fair pricing and your honest opinion during the inspection. This will develop a sense of trust between you and the homeowner. When your job is to ensure the safety of a home, trust is your biggest selling point.
Utilize your current customers to gain more. Because you have already developed the trust with your existing customers, why not have them do some of the selling for you? Offer them a reward for referrals to encourage them to spread the word about your business.
Set up an automatic check in. If you are doing the initial home inspection, go ahead and ask the customer if they would like you to check back in at 11-months before their warranty ends. Getting this on the calendar on the first inspection, will ensure that you are the go – to person for future home inspections.
These few pointers should help you to ensure some repeat customers. It is important to keep in mind that your relationship with your customer should be just that, a relationship. These relationships need watering and attention in order to grow and bloom into a successful company.
Learn More About Home Inspection in Your State: