First Responder Discounts for Home Inspection Training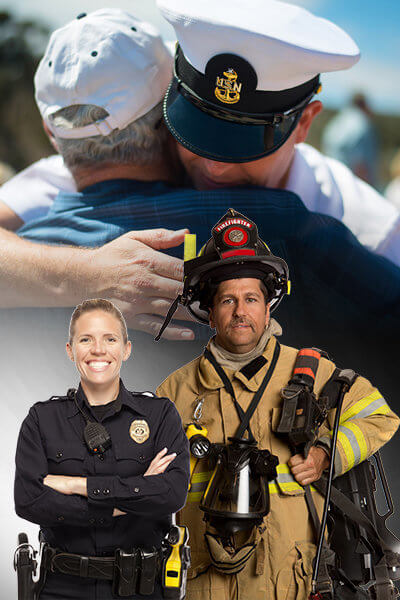 Be qualified, not just certified. Contact The All American Training Institute today to vault yourself above your competitors. Source: http://www.atihomeinspectortraining.com/States/Washington
Special Discounts for Military Veterans
ATI offers military discounts for veterans looking for a 2nd career after serving their country. Home inspection is a very popular career choice for military veterans, and we help jumpstart your career with superb home inspector schooling. Contact us for more details on our discount program.
Home Inspection: A Perfect Job for Former & Current Public Services
Police Officers
ATI Training offers you the opportunity to become your own boss after retiring from the force. Work on YOUR schedule and make as much money as you choose. Work on a part time or full time basis - it's up to you. We give you the tools you need to succeed.
EMT & Firefighters
Need extra cash after retiring from your career in public service? Get a second career. A job in home inspection gives you the opportunity to work the hours you choose and make the money you need. Enter the private sector and become your own boss!
Military & Veterans
Don't miss out on this special opportunity to start a new career after your days in the service. A job in home inspection is perfect for our nation's heroes looking to become their own bosses in the private sector after years of serving our country.
Learn More About Home Inspection in Your State: