A Home Inspection is Money Well Spent!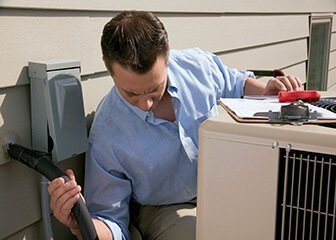 Reasons You Should Never Waive It:
There are a lot of costly services that go into buying a home. People have to get homeowners insurance, home warranties, and so much more. New Homeowners may feel tempted to cut corners and find ways to spend less. One of the first things to go is the home inspection, but that is a mistake. A home inspection is crucial to making sure the home is safe for your family to live in and that it doesn't need costly repairs. These are some benefits to having a home inspection.
1. Warning Signs
Home inspectors let people shopping for a home or new homeowner know about warning signs of current and possibly items that may need repair. For example, the furnace in the home may be working just fine but if it's over 20 years old, this would be something for the new homeowner to budget for in the near future. Home inspectors will also point out any visible safety hazards in the home. This is important to consider for their family but also future repair costs as a new homeowner. It's also important to consider for the health and safety of those living in the home, especially if they have kids. No matter how subtle the sign, a home inspector can help put you in a better buyer position for a home.
2. Discounts
Home buyers could save money by getting a home inspection. Punchlist items that are described typically on a summary page, could start a new price negotiation process with the seller. If an inspector finds multiple issues in the home, the home buyers can get them taken care of prior to closing or receive a credit on their purchase price. Quite often, the sellers are unaware of things that are wrong with their home and will likely negotiate the price so they can sell their home.
3. Helps for Planning Ahead
It would be an unnecessary and avoidable hardship to purchase a home and then have to fix and pay for an unexpected issue. Home inspections help new homeowners plan ahead. Any major repairs or renovations that need to be fixed can be taken care of before they move into the house or can be negotiated with the seller.
4. Helps Homeowners Feel Secure
Homeowners will feel much more secure with their purchase once they have a home inspection performed on their future purchase. The home inspection will have covered any structural, safety and mechanical issues of the home and be in a much better position to own the home. Having these laid out on the table ahead time, mitigates any unexpected surprises and allows them to get settled in their new home.
5. Know the Home Condition
In general, a home inspection lets buyers or homeowners know just what sort of condition the house is in. From the outside looking in-- or even from the inside looking out-- it's hard to determine just how much a house is worth. With a home inspection, they know exactly what they are in store for.
Why Homeowners Should Never Waive an Inspection
Waiving an inspection can lead to major issues down the road. A home inspector may find a small, necessary repair in the home that could get exponentially worse over time. The bottom line is that homeowners need an inspection to make sure they are in the best possible position financially and mentally for purchasing a new home. A home inspection will determine the integrity of the structure, safety and mechanical issues of the home. Every homeowner should get a home inspection. They'll be happy when it saves them money, protects their real estate and investment and most of all, a home inspection protects their family.
Learn More About Home Inspection in Your State: