Community Growth & Involvement with ATI
Fighting for Home Inspectors on a State, Local & Federal Level
ATI fights for home inspector's rights in every level of governance. Former legislator and ATI founder Scott Newcomer knows the importance of supporting small, independent businesses (like home inspection companies). ATI voices the concerns of modern home inspection on behalf of the nation's 40,000 home inspectors, catalyzing the necessary change to keep your rights protected, and your wallet full.
Home Inspection Federal Advocacy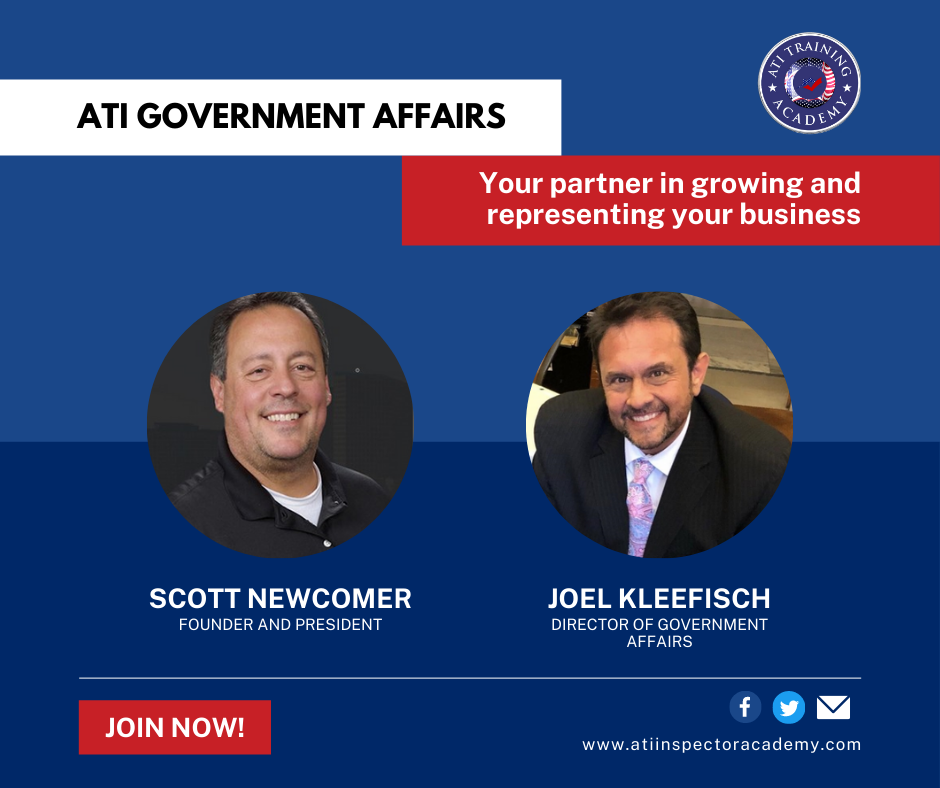 On the federal level, ATI works to protect the home inspection industry professionally and financially. We provide a necessary voice in home inspection legislation throughout the process, asking the question no one else is: How can we make the government work for YOU? Our federal advocates for home inspectors fight for YOU to the people who can create change, giving you a voice on the highest levels of government.
Activism within State & Local Governments
With ATI, you'll always have someone in your corner. We act as a middleman between local legislators and your home inspection company, driving a dialogue to protect your business. Our advocates are an indispensable resource in state and local home inspection legislation, keeping tens of thousands informed on the things that matter most.