Washington Home Inspector Training
States >> WA

---
No upcoming live classes in your area. Check back in the future for availability.
Click here to browse our map of all live class availability.
ATI Training offers public adjusting/disaster relief and home inspection courses around the country. Committing to a full in-person course is the best path to become a better home inspector AND BUSINESS PERSON.
Be Qualified. Not Just Certified™.
Every day people looking to start and run their own business make the commitment to improving their lives by acquiring the necessary skills to succeed. Passing the exams and checking the requirement boxes are only part of the battle. ATI courses are field training and business boot camp, led by instructors who have 25 years of experience AND have built their own businesses. You will not find more qualified instructors mentors anywhere.
With ATI you will be field-and-office ready to begin a successful practice. Courses come with lifetime AAAHI (membership and instructor support).
Learn at your own pace with an online home inspector training course.
Our online bootcamp prepares you for the National Home Inspector Exam, includes a marketing packet for your new business - AND prepares you for a lucrative career in home inspection.
** Online courses are NOT valid for pre-licensed training requirements in Washington.
The process of becoming a qualified home inspector is simple. All American Training Institute (ATI's) courses provide real-world experiences to fully prepare and qualify you for your home inspection career. In Washington State, home inspectors are licensed and regulated by the Washington State Department of Licensing (DOL).
How to Become a Home Inspector in Washington State
Understand the work and evaluate your skills

Becoming a licensed, certified and QUALIFIED home inspector means you've got to be A+ in every category. Depending on your grade right now, becoming a home inspector may take weeks or several months.

Learn Washington State's licensing requirements

You'll need to know everything the state requires before planning out your training.

Get trained

Leap into a new career with the BEST home inspector training program in the country.
Getting licensed and certified is only the beginning.
Washington State has one of the most strenuous requirement lists in the nation. No matter how many hours are required, unless you are receiving top-notch training from qualified instructors you simply will not be prepared to enter the field.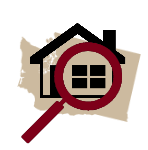 Washington Home Inspector Licensing Requirements
Complete 120 hours of approved CLASSROOM training (Online/Correspondences courses are not acceptable)
Complete 40 hours of field training with a licensed home inspector
Alternatively, you may perform at least 100 inspections in another state - you can then get your license in Washington based on that experience
Pass the Exam offered through AMP
Our home inspection CLASSROOM course satisfies the hours of pre-licensing education and field training and will fully prepare you to pass the State Examination. (Online courses do not satisfy the pre-licensing education requirement) No matter what city you will be conducting home inspections in; Bellevue, Seattle, Spokane, Tacoma or Vancouver our home inspection classes will fully prepare you for what you will encounter while performing home inspections in Washington.
How Much Does a Home Inspector Make in Washington?
The average annual salary for a home inspector in the state of Washington is $69,260 per year or $33.30 per hour. Of course, if average is your goal, you won't be self employed for long. You stand to make much more when you become the BEST.
How Long Does it Take to Become a Home Inspector in Washington?
It may take a few weeks or a few months. It's up to you. Getting certified or licensed may only take days, but that's not BECOMING a home inspector. Take ATI Training course. The best way to become a home inspector the fastest in the state of Washington is to start NOW.
How to Start a Home Inspection Business in Washington State
In order to start a home inspection business you'll need apparel, tool kits, insurance and other marketing tools to jump start your new business. The ATI training program offers you access to all sorts of tools and resources, as well as the brightest entrepreneurial minds in the home inspection industry.
Request Home Inspector Training Info
Our all-inclusive classroom course is designed to ensure you understand the proper process of a Home Inspection and current Home Inspection trends and issues. This hands-on approach will familiarize you with the systems of a building and how the systems work as a whole. Common construction methods will be covered illustrating common issues and concerns along with environmental concerns. This course also explains correct report terminology and writing along with Washington state law regarding Home Inspectors including the Standards of Practice (SOP).
This course will cover:
* 12 Hours Professional Practices
* 96 Hours Technical Subjects
* 12 Hours Additional Subjects
In addition to learning how to perform a proper and professional Home Inspection, you will also leave with a thorough understanding of how to start and grow your business. You will receive an entire set-up for business success:
* Business Processes, Administration and Start-Up
* Communication Techniques
* Post Class Business Assistance and Technical Inspection Support
Benefits of Online Home Inspector Training
Move at your own pace
Take classes at night and work full-time during the day
Affordability
Better instructors
Get a jump start for your classroom course
Become Your Own Boss as a Home Inspector
Becoming Washington's best home inspector means going above and beyond passing a couple tests and doing the bare minimum. No other home inspection training company prepares you better for working in the field and inspecting homes in Tacoma, Seattle, Spokane and more locations throughout Washington. The benefits of a career in home inspection include being in charge of yourself, flexibility in determining your own workload, and a lucrative annual salary.
How ATI Provides the Best Home Inspector Training
The All American Training Institute provides advanced schooling and detailed courses you need to become a home inspector Washington homeowners will light up with jobs. Home inspection is a competitive field, but we've got the tools to help you become better than the rest:
Association support
Interactive online courses
Minimum 5 practice inspections
Classroom training nationwide
Free marketing packages for graduates
Be qualified, not just certified. Contact The All American Training Institute today to vault yourself above your competitors.
Special Discounts for Military Veterans
ATI offers military discounts for veterans looking for a 2nd career after serving their country. Home inspection is a very popular career choice for military veterans, and we help jumpstart your career with superb home inspector schooling. Contact us for more details on our discount program.
Home Inspection: A Perfect Job for Former & Current Public Servants
Police officers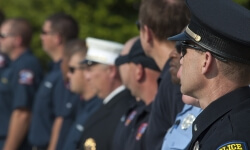 ATI Training offers you the opportunity to become your own boss after retiring from the force. Work on YOUR schedule and make as much money as you choose. Work on a part time or full time basis - it's up to you. We give you the tools you need to succeed.
EMT & Firefighters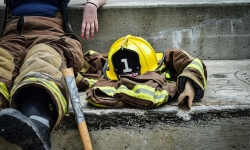 Need extra cash after retiring from your career in public service? Get a second career. A job in home inspection gives you the opportunity to work the hours you choose and make the money you need. Enter the private sector and become your own boss!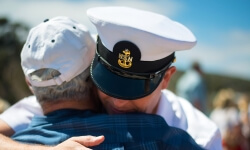 Don't miss out on this special opportunity to start a new career after your days in the service. A job in home inspection is perfect for our nation's heroes looking to become their own bosses in the private sector after years of serving our country.