Ohio Home Inspector Training
States >> OH

---
No upcoming live classes in your area. Check back in the future for availability.
Click here to browse our map of all live class availability.
ATI Training offers public adjusting/disaster relief and home inspection courses around the country. Committing to a full in-person course is the best path to become a better home inspector AND BUSINESS PERSON.
Be Qualified. Not Just Certified™.
Every day people looking to start and run their own business make the commitment to improving their lives by acquiring the necessary skills to succeed. Passing the exams and checking the requirement boxes are only part of the battle. ATI courses are field training and business boot camp, led by instructors who have 25 years of experience AND have built their own businesses. You will not find more qualified instructors mentors anywhere.
With ATI you will be field-and-office ready to begin a successful practice. Courses come with lifetime AAAHI (membership and instructor support).
Learn at your own pace with an online home inspector training course.
Our online home inspector training class prepares you for the National Home Inspector Exam, includes a marketing packet for your new business - AND prepares you for a lucrative career in home inspection.
Online courses ARE valid for pre-licensed training requirements in Ohio.
How to Become a Home Inspector in Ohio
Understand the work and evaluate your skills

Be honest and self-evaluate. What are you good at and what needs the most improvements? If you're starting from scratch you'll need some more grooming to become a home inspector.

Learn Ohio's licensing requirements

Gotta know the target before you take the shot.

Get trained

Leap into a new career with the BEST home inspector training program in the country.
Procuring a license and getting certified is the bare minimum. Be more.
The process of becoming a qualified home inspector is simple. ATI's courses provide real-world experiences to fully prepare and qualify you for your home inspection career. In Ohio, home inspectors are currently not licensed.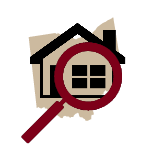 Ohio Home Inspector Licensing Requirements
Attend a home inspection training course
Pass the

NHIE
Our courses will fully prepare and qualify you to conduct home inspections and pass the National Home Inspector Examination. No matter what city you will be conducting home inspections in; Akron, Cincinnati, Cleveland, Columbus or Toledo our home inspection classes will fully prepare you for what you will encounter while performing home inspections in Ohio.
How Much Does a Home Inspector Make in Ohio?
The average annual salary for a home inspector in the state of Ohio is $53,000 per year or $25.48 per hour. Of course, if average is your goal, you won't be self employed for long. You stand to make much more when you become the BEST.
How Long Does it Take to Become a Home Inspector in Ohio?
It may take a few weeks or a few months. It's up to you. Getting certified or licensed may only take days, but that's not BECOMING a home inspector. Take ATI Training online courses at your own pace. The best way to become a home inspector the fastest in the state of Ohio is to start NOW.
How to Start a Home Inspection Business in Ohio
To become a qualified home inspector who actually gets work you'll need to learn how to run your own show. ATI Training offers marketing materials including tool kits, software, apparel brochures, business cards and all sorts of different resources to get you off the ground and running in Ohio.
Request Home Inspector Training Info
Becoming a trusted, profitable home inspector is more than just getting certified, fulfilling the "requirements" and filling in a few checkboxes. Your education is your greatest tool.
The Benefits of Becoming a Home Inspector in Ohio
Enough getting held hostage working hours you don't want to work - breaking your back in a trade working for the man. Life as a pack mule takes its toll.
Save your back and knees. Turn your career around and start working for yourself. Becoming a profe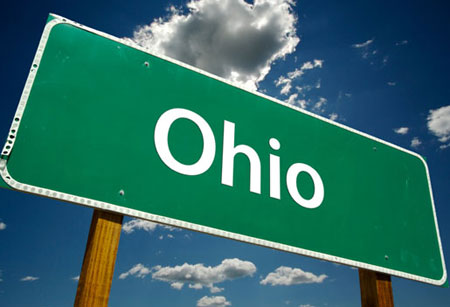 ssional home inspector is more than getting a license and certification. Building a career in home inspection follows no template. ATI offers you the tools to become the very best in your field:
A field training and entrepreneurship boot camp with the ATI Home Inspector Training school is a life changer. Become the boss you've always wanted to be.
How Much Does it Cost to Become a Home Inspector in Ohio?
The cost isn't as steep as you expect. For just a small deposit, you'll get the tools and equipment you need to start performing inspections in the field and build your skills. Most new business ventures need an initial investment of $50,000 or more. Not the case for prospective home inspectors with the All American Training Institute.
Online home inspector training courses help you learn as fast as you'd like.
When preparing to earn Ohio home inspector certification or expanding knowledge of specialized areas of home inspection like framing systems and foundations, ATI Training online courses provide you with the information and practice you need to be successful.
TAKE ONLINE HOME INSPECTION COURSES
Select a single course or bundle to meet legal requirements for license maintenance and continued education to advance beyond your competition. Gain access to the knowledge and marketing materials you need to grow your Ohio home inspection business.
A Job in Home Inspection is Perfect for Public Servants
Police officers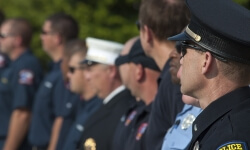 ATI Training offers serving and ex-police officers a special opportunity to earn an income post-retirement or as a part-time supplement to your current employment. It's a great private sector choice after a lifetime of serving the public.
EMT & Firefighters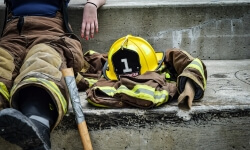 Becoming a home inspector is a tremendous way to make money after retiring from public service as an EMT or firefighter. With entry level requirements and tremendous flexibility in scheduling, it's a great opportunity.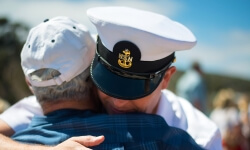 Become your own boss in the private sector after selflessly serving your country. We offer the BEST home inspector training for our country's heroes looking for a new career in Ohio after returning to the workforce.