Home Inspection Training - NY
New York Home Inspector License Requirements - The average annual salary for a home inspector in the state of New York is $63,320 per year or $30.44 per hour! Join us December 2nd - 14th, 2019 in Westchester!
Have a high school diploma or GED
Complete 100 hours of approved CLASSROOM training - See our NYS Division of Licensing School Approval HERE!
NEXT UPCOMING CLASSROOM - December 2nd - 14th, 2019 email to sign up: info@ati-training.com
Complete 40 hours of field training with a licensed home inspector (We INCLUDE this!) Field: TBD - January weekend dates.
Pass the NY State exam - we prepare you for this!
Obtain Liability Insurance - we've got you covered here too!
Certification is Just the Beginning
Don't settle for mere certification. No three-day course will prepare you for the field. Certification and just getting your license is the bare minimum. Want to be the best in your field? You'll need the training to get there. That's where we come in. Check out our upcoming live classes or sign up for our online boot camp.
Why Take ATI Training Home Inspection Courses?
Because you want to be the best, right?
Minimum 5 practice inspections
In class props
Free marketing packages for graduates
Learn how to get leads
Interactive online courses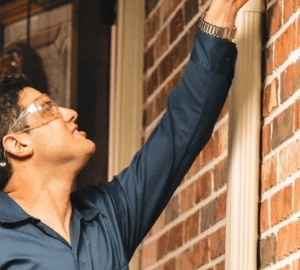 DON'T JUST TAKE OUR WORD FOR IT
Check out our five star reviews!

READ OUR REVIEWS
You may also use PayPal credit as a financing option: